It's that time of year again when we're all on the hunt for that perfect present for all those special people in your life. But what are some unique gift ideas for people who love to travel?
We've carefully culled together some of our favorite travel gift ideas for 2018. All of these gift suggestions for travelers are things we personally own, we're buying (or have bought) as travel gifts for our friends & family, and a few other travel gifts that we would love to have ourselves.
For this 2018 travel gift guide, we've made a point to pick out new and interesting items that are useful for the modern traveler. Yet always wanting to maximize budgets, these gift ideas for travel lovers focus on items that offer excellent value!
Also, for convenience, most of these gift ideas for travelers can be purchased directly on Amazon. We've particularly zeroed in on items available on Prime, to take advantage of the free 2-day shipping when ordering these travel gift items.
Don't have Amazon Prime yet? You can use this link to get a 30-Day Free Trial to Amazon Prime! If you have no intention of keeping the Prime subscription, just be sure to cancel within 30 days. Then do all your holiday shopping within the next 30 days before canceling and you'll be taking advantage of truly free shipping!
We hope these gift ideas for travel lovers provides you with some shopping inspiration as you hunt for the perfect present for your friends and family who travel. But you may even want to pick up a few things for yourself. 😉
There are some fantastic Cyber Monday deals right now. Happy browsing travelers!
Travel Gift Ideas: Table of Contents
Disclosure: Some of the links below are affiliate links, meaning, at no additional cost to you, we will earn a commission if you click through and make a purchase.
Travel Gift Ideas for the Home
Picture-Filled Coffee Table Books To Inspire Travel
These travel coffee table books will not only make someone smile, but will inspire travel! It's great to have around the house to stir conversation about travel. And with enough gazing at these incredible destinations, perhaps one day a trip will manifest that puts you within these beautiful pages.
Fair warning: these books are all highly addicting to flip through.
Scratch the World – Wall Map

It's fun to keep track of which countries you've visited. These nice scratch-off wall maps give a visual depiction of that while helping to plot where to roam around next! Simply use a coin to scratch off each country you've been to, which reveals a colorful map underneath! We like this one because of its cartographic style and it breaks down larger countries like US, Canada, and Australia, giving you the option to scratch off each state or province.
A 2018 Calendar Providing 365 Days of Travel Inspiration

Can you believe it's almost 2019 already? It's time for a new calendar!
This page-a-day calendar, based on the book 1,000 Places to See Before You Die, provides a new travel scene and info for every single day of the year. Let the dreaming commence! Who knows, tearing off a page one day could spur someone's next trip!
Great Gift Idea for the Grandparent of a Traveler!

A wifi-enabled digital picture frame is such a fantastic gift for those friends and family who aren't connected to social media. You may be snapping your adventures and posting your gorgeous travel pics to Instagram, but Grandma or Grandpa may not be among your followers. Yet they are still very much interested in your travels! So this is a perfect way to share your latest adventures with them.
A wifi-enabled picture frame allows you to use an app to upload pics directly to that picture frame. We've been using one with Heather's grand-mommy, who loves waking up to see a new travel pic magically appear in her picture frame. But this just isn't for grandparents either. A wireless picture frame is great for any family member or loved one who has chosen to stay away from social media, but may still be interested in your travels. Prices range by the size of the frame, which are from 8-18.5 inches.
Check prices for NIX Advance Digital Photo Frame
Travel Accessory Gift Ideas
A Travel Daypack for Electronics That's Also Waterproof

Travelers are forever plagued with water splashes, theft, and tears. But this lightweight travel bag was designed with travelers in mind and hence takes much of the worry away.
It's water resistant for when caught in the rain.
The durable backpack also has theft-proof hidden pockets.
It's lightweight (1.56 lbs.) and has ventilated, breathable padding.
There are loads of compartments for electronics and even a USB port built into the backpack to charge on-the-go, with a portable power bank.
It is within the dimensions to be a small "personal item" on any airline we could find (even the strict budget airlines).
Despite all the functionality, it's actually pretty sleek and stylish too!
Perhaps best of all is the price! We thought this backpack was such a good deal that we just bought one ourselves! We've been loving it ever since. But we're not the only ones. This awesome backpack has now garnered over 2,000 mostly very positive reviews on Amazon – read 'em here.
💡Here's a fun gift idea for travelers: Buy a travel backpack like this and fill it with other travel items like the stocking stuffers we've listed towards the end of this post.
The Travel Gift You Never Thought Of: Demi Hugger

We received one of these as a gift and it has made traveling through airports a breeze. If you're ever trying to balance your backpack, handbag, or anything else on top of your roller bag while traversing through the airport, you need a Demi Hugger! This is a novel travel gift that will enable someone to whip through the airport handsfree as this luggage strap holds in place whatever else you're schlepping around with you.
Packing Cubes – Great for Traveling Couples

Packing cubes are a great travel gift idea for the traveler who likes to stay organized. These travel cubes make it easy to compartmentalize all your belongings so that you arrive to your destination with everything already in order. We own these packing cubes and it has been such a time saver to just pull out each cube and know exactly what we're looking for.
We also love using them during shorter trips for when we only take a single bag for two people. The packing cubes allow us to check a single bag, yet still keep each of our belongings separate. So consider this as a gift for a traveling couple too!
The Ultimate Travel Bag for Women Travelers
Heather just got one of these Travelon Anti-Theft Bags as a gift this year and has fallen in love with it. These bags have unrivaled security features and many different stylish options. The straps and body of the bag are completely slash-resistant. The compartments and zippers have locking clips to thwart and would-be pickpockets. And the bags have RFID blocking technology in slots for both credit cards and passports to protect from any thieves with handheld scanners who are trying to skim information.
Travelon's Cross-Body Bucket Bag is among their most popular and comes in over 30 different colors. It's a fairly sizable bag, capable of being able to fit a bulky DSLR camera, tablet, umbrella, and then some. This mini shoulder bag is a nice option, for a more petite bag that sports all the same security features. The exact bag that Heather has and loves is this Quilted Slim bag, that is not too big and not too small, and still stylish to use as her go-to purse simply when going out at night.
Travel Gadget Gift Ideas
A Portable Photo Printer for Your Smartphone
These are so much fun! This mobile printer essentially transforms your smartphone into a Polaroid camera. Snap a picture with your phone, then print it out right away with this little device. The best thing about these smartphone printers is for those instances where you're traveling off the beaten path and you take pictures with new local friends you've met. They would love to have the photo you've just captured, but often they may not have a phone or a computer to receive the pic by email (let alone a way to print it). This portable photo printer solves that problem and allows you to connect with your new friends. It's also a lot of fun to have at parties and social gatherings.
Buy the HP Sproket Portable Photo Printer
Smartphone Camera Lenses

Smartphone cameras have come a long way. Some of the newest models are almost beginning to rival good DSRL and mirrorless cameras. But not quite.
Yet with an inexpensive lens attachment like this, you can nearly get it to that level. Our phone takes high-quality pictures overall, but sometimes it has a hard time focusing on close-up shots when we're trying to take pictures of our meals for #FoodieFriday. A macro lens takes all the blur away.
Meanwhile, a fish-eye lens can transform your phone's camera to give it that cool wide-angle view, like a GoPro. They're clip-on lenses, so they work on virtually every type of mobile phone around, from iPhones to Samsungs and everything in between. These phone camera lenses are the perfect travel gift idea for your Instagramming friend who's always posting about their latest trip. And they're inexpensive too!
Buy the AMIR Smartphone Clip-on Lens Kit
A Portable Charger to Keep Travelers Going
Powerful & Lightweight: Travelers love their gadgets but after a few hours of taking photos and using Google Maps, those batteries are drained. We own the Anker 10000 mAh portable charger which is lightweight and charges our phone and camera several times over. It works great and fits in my pocket. It's about half the size and weight back-up batteries with the same amount of power.
Use Solar Power! How cool is this – for the traveler who likes to go off-the-grid yet stay connected, there's a solar powered charger. This portable and lightweight charger gets its energy from the sun to keep all your gadgets charged, even if you're camping out in the middle of Africa! Yet we also regularly used our solar power charger on the pool deck during this year's cruise around the world. For that versatility and functionality it provides, this solar power charger definitely deserves a spot on our 2018 Travel Gift Guide!
Read more about this Nekteck 21W solar powered charger here.
A GoPro Alternative with Amazing Value

This is a perfect gift for travelers heading to beach locations or those who like adventure activities.
GoPros are those well-known waterproof action cams that can take amazing footage during travels. But they are very pricey and the newest models run upwards of $500! When our GoPro finally broke, we decided to take a gamble on a much less expensive GoPro-alternative and bought a DBpower EX5000 action cam.
We've been thrilled with it, as it shoots with similar quality (maybe better) as our old GoPro, yet is a small fraction of the price! These DBPower cams don't have the same name recognition and marketing as official GoPros, but the quality is fantastic and the price is incredible!
For 2018, DBpower now has this highly-rated 4K Action Cam with 5x Zoom. It's great quality video with loads of extra features. What's really cool is that they actually include a bunch of attachments, mounts, and even an extra battery that you otherwise have to spend extra for with actual GoPros! We love our DBPower action cam!
💰Deal Alert!💰It retails for $169 but prices are slashed on Amazon right now for a holiday promotion. Check prices now for the DBpower DC0923.
The Best Value Tablet for Travelers
We love traveling with our Fire tablet and have purchased them as gifts for many of our family members. Sure, an iPad is arguably a better product. But it's several hundreds of dollars! Not only is it a bit much for a gift, but why travel around with such an expensive tablet that can succumb to loss or theft?
Instead, we find the Fire HD 8 to be the best value tablet on the market, at a price that's remarkably under $100! It has an 8″ HD-display, 16 GB storage, and a 10-hour battery life that will help keep you entertained during your next long-haul flight.
💰Deal alert! At under $80, this tablet is already incredible value, but Amazon is having some holiday promotion on the Fire HD 8, so take a lok if there are any offers. At time of writing, they're doing 38% if you buy 3. Check prices now.
If you want more power, storage, or a bigger screen – go for the newer Fire HD 10. With a 10.1″ screen, it's Amazon's biggest tablet and also an Alexa handsfree device.
💰Deal alert! The Fire HD 10 normally retails for $149, but there are deals if you buy multiple Fire HDs. Check prices now on the Fire HD 10.
Portable Travel Speakers 

Set the mood during your travels by playing some tunes wherever you go. Portable speakers make awesome gifts for travelers! Play your own music in your hotel room, on the beach, or at the pool.
For a good value buy, we love this portable Bluetooth speaker that connects to your phone in seconds.  It's small and lightweight making it perfect for travel, yet the sound packs a punch for its portable size and price. And with over 30,000 positive reviews, you can buy with confidence.
See reviews and price for the OontZ Portable Splashproof Travel Speaker.
A Gimbal Stabilizer for Mobile Phones
As someone who takes a lot of travel video, this is personally my favorite purchase I've made all year. So we now firmly advocate it as an excellent gift for travelers who like to take video directly from their phones. Whether walking around town, navigating stairs, in a car, or on a horse, this simple device smooths out mobile phone video to give it that cinematic effect. It's lightweight and portable too, so it lends well for travel.
We've taken lots of video during our travel over the years using our phone and it always comes out looking shaky and amateurish. Those days are over now that DJI has released a high-quality gimbal/stabilizer for phones that is also affordable! In the past, such gimbals were several hundred dollars. But the new DJI Osmo Mobile 2 retails for a fraction of that. This bundle makes a nice gift set too, as it comes with accessories like a mini tripod and carrying case.
💰Deal Alert: The Osmo 2 retails for $149, but they've been discounted during holiday promos. Check the current price on Amazon.
Beats or Noise Canceling Headphones That Won't Break the Bank

Noise canceling headphones are a great gift idea for travelers who are constantly passing through loud environments. Beats Solo 3 are all the rage when it comes to high-quality headphones and would make a great travel gift if you want to splurge for a loved one.
These headphones retail for $400 yet regularly sold at $299. Check current prices now.
Those Beats headphones are a nice deal, but if you're not ready to shell out a few hundred dollars on headphones, we like these Sony noise canceling headphones as a way more affordable alternative to the Beats line. Sure, you're sacrificing some quality and brand recognition, but these are fantastic headphones for the price! We bought these for our niece and can tell you first hand that the sound is great. And at nearly one-tenth of the cost of those Beats, the value of these Sony headphones is phenomenal! Check current price for these Sony headphones.
Is It Finally Time for a Travel Drone?
Drones can be a great gadget for any traveler wanting to document their adventures from new heights! You can now get amazing aerial shots and video of beaches, mountains, waterfalls, wildlife, or wherever (within local drone laws, of course). And they're fun to fly too!
We love flying our DJI Phantom drone, but hate traveling with it due to its bulkiness. So for this travel gift guide, we're instead recommending two other DJI drones that offer the portability travelers need.
Portability + Value: One consideration drone gift for travelers in the DJI Spark! The Spark is so portable that it fits in the palm of your hand. It's a great starter drone too. It's very easy to use, can be flown indoors, has collision avoidance, and uses gesture control. The Spark may not have the highest quality video, the furthest range, or the fastest speed. But the 1080 HD, 30 mph, and a 13-minute flight time should be plenty for those starting to drone. Yet the Spark's best features is simply its portability and its price, retailing at $399.
💰Deal alert! Check prices now for the Spark
Quality + Portability: Another great drone for travelers that DJI just launched earlier this year (2018) is the DJI Mavic Air. The Mavic Air folds down to a size that you can fit it into a jacket pocket, making it the smallest drone they've ever produced. It's a drone that can easily be packed into a carryon or brought along on a long hike. Video quality is 4K, it can fly up to 40 mph, and can go for about 18 minutes in the air. It costs a bit more for this added quality, but many drone enthusiasts agree its well worth it. The Mavic Air retails for $799.
💰Deal alert! Check Mavic Air price now, currently being discounted for holiday sales.
Stocking Stuffer Gifts for Travelers (All Under $25)
Eco-Friendly Travel Straw Set
In 2018, we've seen the anti-straw movement sweeping world. It's an environmentally-friendly way for us to each do our part to help the plastic pollution that's plaguing the earth. While roaming around Mexico, many restaurants have been promoting a no-straw policy. Most of the major cruise lines have announced that they're also doing away with straws on their ships by 2019.
It's all very encouraging to see. But what about the traveler who wants to sip on their poolside piña colada during their next tropical getaway or suck down a smoothie on-the-go?
That's where these new stainless steel reusable straw sets come into play! They're not only environmentally friendly, but are also non-toxic and BPA-free, unlike cheap plastic straws. This travel straw set comes in a nice wooden box too, which makes for a particularly nice gift.
You can choose both 2-packs or 4-packs.
A Retro Leather Travel Journal

Journaling and sketching is always a fun way to help keep travel memories alive when on a trip. This travel journal keeps things classy with its compass theme and retro charms that bind together the stylish faux-leather cover. The 150 blank pages of the journal contain a ringed-binder, so pages can be added or replaced. The old world compass theming helps to make this journal a fantastic gift idea for travelers. And it's a steal, under $10!
Waterproof Travel Playing Cards
These are a such a fun travel gift idea! Just about any social traveler has a deck of cards. It's can be fun to make some friends with an impromptu game. Yet, we all know what happens to playing cards when traveling around tropical or humid environments.
These Hoyle waterproof playing cards are perfect to take to the beach, camping, boating, or for any trip! And they're an excellent price too! Check on Amazon.
And there are waterproof UNO cards too!
A Portable Phone Mount for Rental Cars

For those who are renting cars to get around when traveling, it can always be a challenge to navigate a new city. Thankfully apps like Google Maps and Waze come to the rescue, but rental cars never have a place to conveniently rest your phone. These portable car mounts clip right onto the air conditioning vents which then attaches your phone with a special magnetic pad. The portability is perfect for switching cars. This is a great gift for anyone you know who frequently uses car rentals. And by keeping hands-free and concentrated on driving, this portable mount will also help keep your loved ones safe! They're inexpensive too, so consider picking up a few pairs in case you accidentally leave them behind in your rental car. (Oops! It's very easy to forget them, haha!)
Buy 2-Pack of Maxboost Portable Car Mounts
A Flight-Friendly Swiss Army Knife for Travelers

A multi-tool is an essential item for any traveler. While on the road, there always seems to be a need for scissors, tweezers, or a bottle opener! Yet many nice Swiss Army knives get confiscated by airport security because of the knife blades.
That's why this special Jetsetter Swiss Army Knife doesn't actually contain a knife. Instead, the 7-function multitool includes a bottle opener, magnetic screwdriver, wire stripper, scissors, key ring, tweezers, and toothpick. And the scissors are under the maximum 4-inch TSA requirement, so it's permissible for those who do carryon only. Check the specs in the full product description.
Splurge: Or splurge on this shiny upgraded version of the Jetsetter Swiss Army Knife that comes complete with a 16GB USB drive. What a classy gift idea for travelers and digital nomads! Buy it on Amazon.
A Cozy Classic: Memory Foam Pillow Sleep Travel Gift Set

This is an upgraded version of a classic gift for any frequent traveler. The pillow's memory foam will help you actually get some sleep on that long-haul flight without bobbing your head and drooling on the person next to you. Feel like you're sleeping in the clouds while your plane flies through them. This also makes for a particularly great gift set for anyone who embarks on long bus or train rides.
Buy the Aeris Memory Foam Travel Neck Pillow with Sleep Mask & Earplugs
Splurge: This only goes slightly beyond our $25 stocking stuffer budget, yet these new wrap-around Trtl Pillows are all the rage and would likewise make a great travel gift. We've yet to try it, but travelers swear by its patented design that's been scientifically proven to hold your head and neck in a more comfortable position to induce sleep when compared to the U-shaped travel pillows.
Read more about the science behind Trtl Pillows.
Lifestraw Personal Water Filter

Anyone receiving this awesome gift will be able to drink water from virtually anywhere in the world. The Lifestraw is great for camping, those wary of drinking the tap water, or just to have in case of emergencies. This invention that won Time Magazine's Invention of the Year will filter out 99.9% of waterborne bacteria & parasites without the need for chemicals. We love ours and have used it on many occasions when traveling in places where the tap water is questionable.
Buy the Lifestraw Personal Water Filter on its own, or
Buy the Lifestraw Go Bottle with Lifestraw Filter
Wool Hiking Socks
Socks are a classic stocking stuffer. The active traveler in your life deserves a good pair for hiking. We like these soft Thermal 80% Merino Wool Socks not only for hiking but to keep our feet warm in cold destinations. Cotton won't cut it. Any traveler, unless they're a beach bum, needs at least one good pair of wool socks. And I've been loving these wool socks that have held up for years now.
Buy a 3-Pack of Thermal Merino Wool Socks
Magic Underwear That Are Great for Long Travel
The other classic stocking-stuffer is underwear. But for the traveler, you can't just buy regular old Hanes or Fruit of the Loom. They need something that's going to hold up on those long flights and bus ride in addition to grueling hikes and excursions. I personally love my ExOfficio Men's Give-N-Go Boxers and never travel without them. Their ability to hold up continually amazes and astonishes me. I gave them the ultimate test during our 2-months of camping in Africa. They're quick-drying, soft & comfy, lightweight, and somehow never ever get smelly. We call them magic underwear. Highly recommend! When it comes to underwear, they're on the pricey side, but they're so worth it!
Buy ExOfficio Men's Give-N-Go Boxers
ExOfficio Make Women's Give-N-Go Bikini Briefs Too!
Portable Travel Power Adapter
Travelers are forever trying to keep their phones, cameras, and tablets charged, so this portable travel power adapter makes for such a functional travel gift idea. It has 3 USB ports and 3 power outlets, to charge up to six devices at once. It also has a 5-foot extension cord so that it can reach the nightstand from wherever the awkwardly-placed power outlet is, as is so often the case in hotel rooms and cruises. It's also so small that it fits in the palm of your hand, perfect for travel on-the-go!
💰 Deal Alert! Use this special link to automatically apply the Promo Code (509Y5DBF) to snag this for 50% off! (This deal is good until Dec 8, 2018, or until supplies last. You'll see the discount applied at check-out.)
A Micro-Fiber Quick Drying Travel Towel

This is another great travel gift idea, particularly for outdoor enthusiasts. These microfiber towels are super absorbent, lightweight, and dry fast. They're perfect for travel or using at the beach. We love ours. Despite always trying to pack as little as possible, we actually recommend a large size towel because it can double as a blanket during long train rides or chilly bus trips. It makes for a great beach blanket too!
Buy Youphoria Micro-Fiber Quick Drying Travel Towel
Luggage Scale

This an essential item for any frequent traveler's arsenal. Whenever we're flying, we travel with a luggage scale to ensure that we avoid those overweight baggage fees that are different for each airline. So many budget airlines now charge you by the weight of your bag but they make you guess the weight when buying the ticket or checking in. That's nearly impossible to guestimate! Use this device to weigh your bags before you go to the airport, instead of holding up the check-in line by attempting to shuffle the weight around to your carry-on at the airport. We like thislightweightt, strong, yet inexpensive digital luggage scale that includes the battery.
Buy the Etekcity Luggage Scale here.
A Waterproof Phone Case

When traveling, you regularly face obstacles such as waterfall mist, freak rainstorms, splashes while boating, and even the occasional water gun fight. For any of these instances, a waterproof phone case is an absolute must. We always travel with ours. This universal waterproof phone case fits most all smartphone sizes and can even be submerged up 100 feet! Get one for yourself, if not for some gifts that your friends and family maybe never thought of.
Buy a Universal Waterproof Phone Case
A Worldwide Universal Power Converter
This is great stocking stuffer material for anyone embarking on an international trip! Rather than fumbling around with a bagful of different converters, all you really need is one of these little devices to plug in different devices internationally. This Worldwide Universal Converter provides two USB ports and an AC Adapter in 150+ countries around the world.
WorldWide Universal Converter All-In-One AC Wall Power Adapter Travel Plug
Travel Wallet & Passport Holder

This travel wallet will help to keep all the essentials safe. It's waterproof, blocks RFID signals that attempt to steal credit card info, and has a wrist strap to keep secure. It can hold credit cards,  passport, money, and has a coin pouch for all the foreign coins inevitably collected while abroad. And it's on sale on Amazon for the holidays.
Check Out the Travelambo Travel Wallet
Collapsible Water Bottle
Water bottles can be a great travel gift but most water bottles are complete space-hogs that take up unnecessary room in luggage. That's why having a collapsible water bottle is so nice. It's a space saver! And having a reusable water bottle that folds up is also a nice way to help reduce the need to purchase multiple plastic bottles while traveling.
💰Deal Alert: There's a promo code that'll knock 15%-off now through Dec 12. Use this link and the 15%-off Promo Code (15NOMADER) will automatically be applied at check-out. (Until Dec 12 or while supplies last.)
Give the Gift of Travel Experiences!
There's a gift-giving trend happening right now that we absolutely adore. Give gift experiences, instead of things!
This has become how Heather and I exchange gifts with each other. Rather than buy stuff, we'll splurge together on a travel experience we otherwise wouldn't spend on. This video from the Today Show further explains this travel trend.
So here are some ideas to give the gift of a travel experience!
Buy an Experience to Do On a Planned Trip
If you have a loved one who already has a trip planned somewhere, a great gift idea is to find an awesome experience for them to pursue in that location! Some fun ideas are a cooking course, wine tasting, skydiving, pub crawl, or an adventure tour. The possibilities are endless really.
We regularly use and recommend Viator.com to find and book such travel experiences, as they tend to have such a wide assortment of activities all over the world and a low-price guarantee. Most of their activities also have a generous cancelation policy, only requiring 24-hours advance notice, which helps to provide some reassurance to the person on the receiving end.
Search Viator for the specific travel destination your friend or family member is visiting next and see what fun experiences are there!
Surprise Your Loved One With a Cruise Deal!
You may be aware of our love affair with cruises, as they provide for such a turn-key travel experience and can be some of the best travel values in the world. There's not a more affordable way to spend a week traveling to several different exotic islands, all while the ship moves in as you sleep on that luxurious floating hotel, while getting wined and dined.
We are currently experiencing cruise withdrawals, so a last-minute cruise deal may be Heather's Christmas gift this year. 🤫 Shhh!
💰Deal Alert: We're seeing some nice discounted cruises for sailings in December, for an early holiday gift idea, some of which are marked down to less than $50 per day! Check the latest last-minute cruise deals on CruiseDirect.com.
Buy an Amazing Travel Tour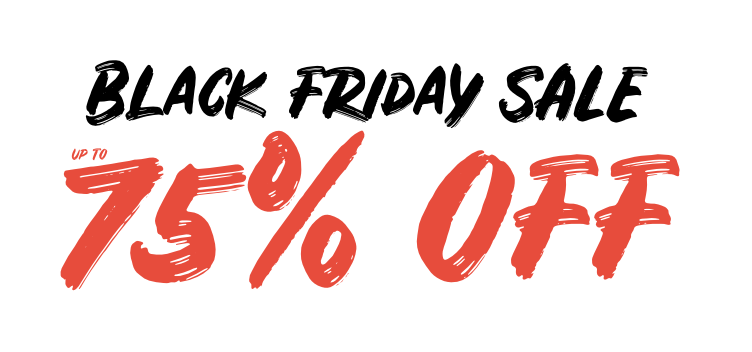 Whether an African Safari, a grand tour of Europe, trekking to Machu Picchu, or a luxury cruise of the Galapagos, you can find an incredible tour of a lifetime to gift on TourRadar.com, as they have the largest inventory of tours all around the world that we know of.
💰Deal Alert: Check out all their current deals here: Tour Radar Deals.
What's On Your Travel Gift Wish List?
What's on your wish list? Did you see anything here you'd like to pick up for yourself or as a travel gift someone else? Let us know in the comments!
And if you're not ready to shop for the holidays yet, be sure to bookmark this Travel Gift Guide 2018 page to save these travel gift ideas for later. Or Pin this to your Pinterest boards.
Happy Holidays!
-John & Heather, Roaming Around the World
Publishing note: This gift guide for travel ideas was initially written in 2016 and is updated each year. It was most recently updated on November 19, 2018, ahead of the many Black Friday and Cyber Monday sales.